South Sudan: The History of a Young Country in Crisis
While most of its people long for peace, the brief history of South Sudan as Africa's youngest nation is marred by wars and instability. The country had scarcely recovered from attempted genocide under the brutal reign of Sudan's dictator, Omar al Bashir, when it became a new nation of its own, comprised of over 64 different tribes and ethnic groups. Unity has been elusive and peace short-lived.
I want to help
Decades of War between North and South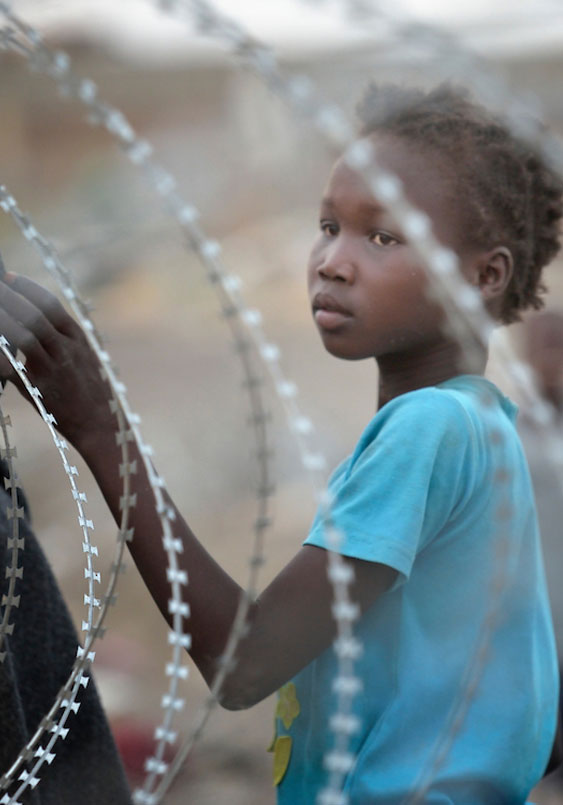 Before South Sudan's independence, long periods of civil wars historically raged between the northern and southern peoples of Sudan, with a predominantly Muslim north, and a diverse Catholic and animist population in the south. Stronger infrastructure in northern Sudan also contrasted with a greater rural and agrarian lifestyle characterizing the southern population.
Following a ten-year reprieve when the Addis Ababa accord ended the first civil war, South Sudan once again fought for sovereignty against its northern neighbor, and liberation from oppressive sharia law. This bloody battle waged for many years, from 1983 until 2005.
A tentative peace agreement between north and south was finally achieved more than 20 years later in 2005, but not until over 2 million people had been killed and 4 million refugees were displaced inside and outside the nation. Years of grueling battle destroyed the economy, infrastructure, and farmlands, creating a humanitarian catastrophe for the new nation to inherit.
Independence and Civil War within South Sudan
The tentative peace agreement of 2005 laid the groundwork for South Sudan's independence, which would be officially recognized in 2011. But the much hoped-for times of peace and liberation were fleeting. Relations between Sudan and South Sudan remained volatile, particularly concerning oil resources and disputed border territories.
Internally, a fragile coalition in the new nation's government would not stay together. By 2013 a new civil war erupted, this time within South Sudan itself, when the president alleged that a coalition backing the vice president attempted a coup to overthrow his government.
Five years of brutal civil war ensued, further dismantling what was left of South Sudan's resources and infrastructure, and beleaguering its war-weary people. In 2018, government and opposition forces reached a tentative power sharing agreement to end the civil war.
Humanitarian Concerns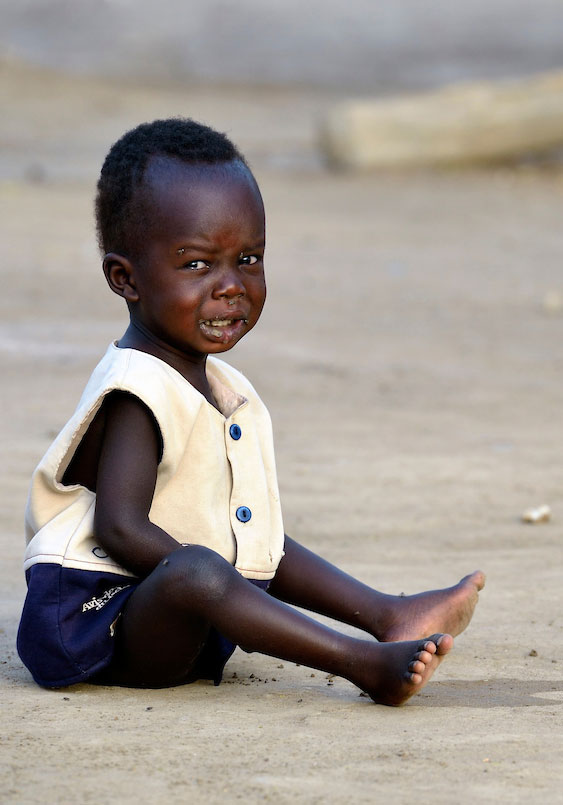 The fallout from years of fighting and violence has taken a toll on this country, resulting in widespread humanitarian crises. A snapshot of the nation's condition shows how dire the situation in South Sudan is.
An Epidemic of Orphans
A staggering amount of South Sudan's children have become orphans. It's estimated at least 60 percent of South Sudan's two million refugees are orphaned children.
Education Crisis
Seventy percent of the nation's children don't regularly attend school, with South Sudan having one of the worst literacy rates in the world. For women it's even worse. Literacy among women and girls is estimated at just 28% of the population, according to UNESCO.
I want to help
Food Insecurity
Now the nation is facing an even more timely crisis: the threat of catastrophic food insecurity on a level that's feared to escalate into an epic humanitarian tragedy. Nearly 8 million people are predicted to suffer severe malnourishment this year and face starvation – that's 2 out of every 3 men, women, and children living in South Sudan.
Experts fear 2023 may see the worst food crisis in South Sudan since its existence as a nation. A lethal combination of floods, drought, cuts in international aid, internal violence, and shipment interruptions from the war in Ukraine have all multiplied to decimate the food supply and inflate prices of existing product to unattainable levels.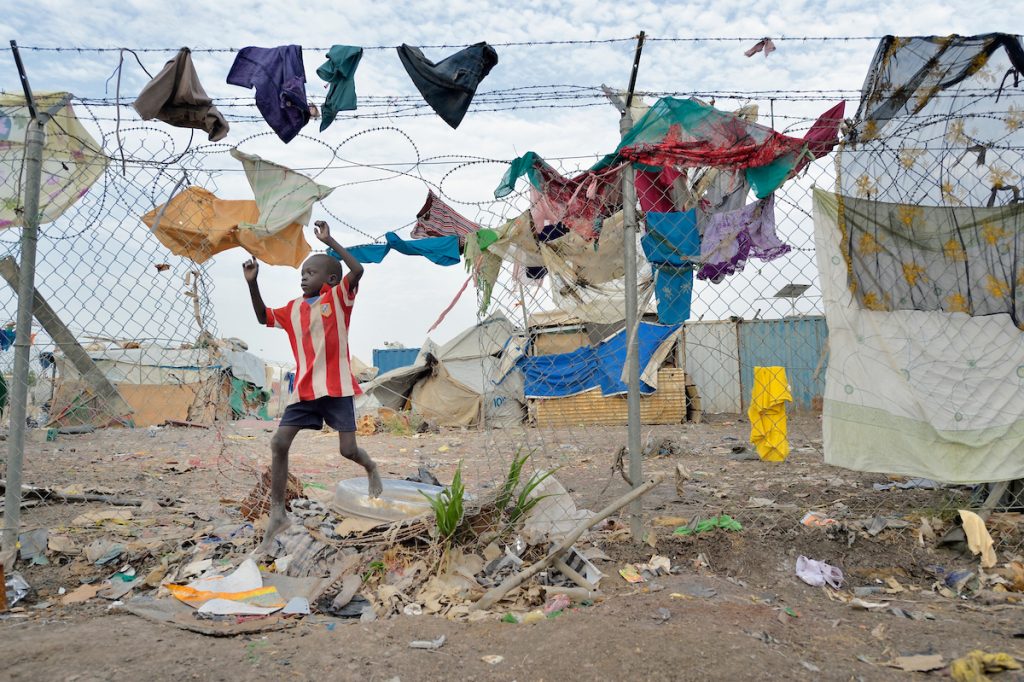 Creating Hope
But we are no stranger to responding to crises in South Sudan. Since 1998, Sudan Relief Fund has been on the ground working tirelessly to provide lifesaving help to people in desperate circumstances, and to lay the groundwork for long term solutions.
Sudan Relief Fund is a 501(c)(3) non-profit organization dedicated to bringing food, clean water, clothing, shelter, medical attention, education, and hope to the people of South Sudan. Since our beginning, with the prayers and donations of faithful supporters, we have made very real and tangible progress under some of the most difficult circumstances imaginable.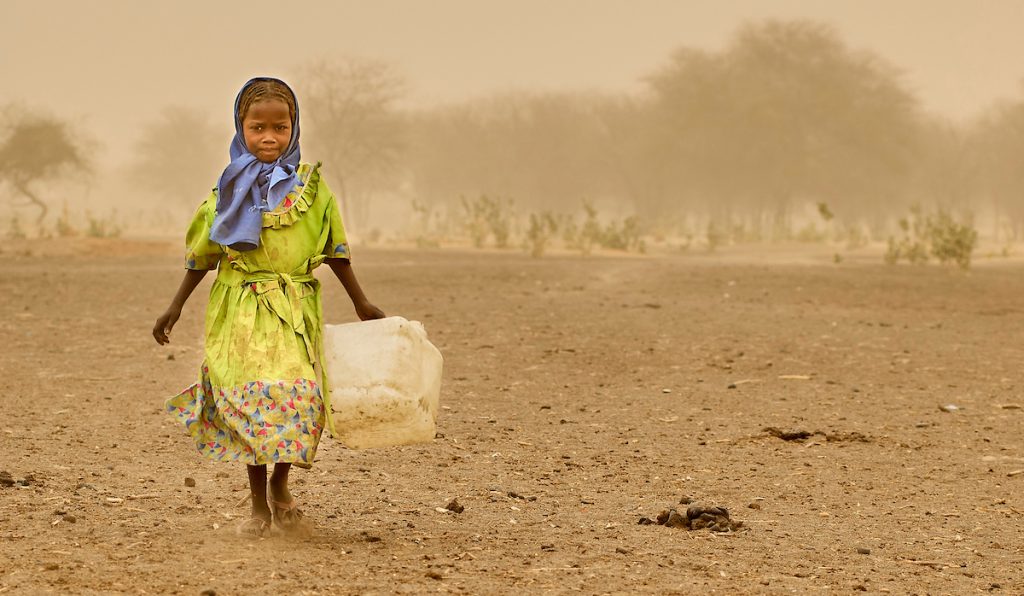 How You Can Help
Together, it's remarkable what can be accomplished, even in the face of such challenges. Sudan Relief Fund supports projects such as hospitals, schools, children's homes, trauma rehabilitation centers, food and clean water initiatives, among many others. We've had the privilege of seeing lives saved, communities turned around, hearts restored and hope created for a better future in this nation.
All of these programs are made possible by donor support and prayers. With your help, we can continue our mission to save lives, relieve suffering, and bring transformational aid to people in desperate need.
Your gifts are changing lives and making a lasting impact for families in a forgotten part of the world. If you would to help in this vital work, go here to learn how easy it is to make an incredible difference.
I want to help
Would you like to pray with us? Sign up for our email prayer group. You'll receive weekly emails sharing important needs to pray for, and join a faith community around the globe praying for people in this forgotten part of the world.