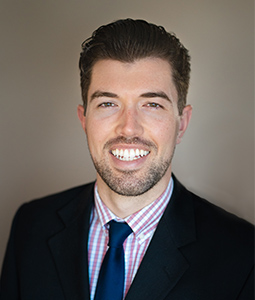 Vice President, Strategic Partnerships and Development
Matt Smith serves as the Vice President of Strategic Partnerships and Development for Sudan Relief Fund. A graduate of Baylor University and Princeton Theological Seminary, Matt's entire professional career has been spent in the nonprofit sector out of a desire to "help the least of these" (Matthew 25:40).
After spending years as a fundraising consultant for a variety of nonprofits, he joined Sudan Relief Fund in 2022 with a goal to bring lasting change to the world's newest country. In his role as Vice President of Strategic Partnerships and Development, Matt serves as an advocate for the vision and mission of Sudan Relief Fund and oversees fundraising strategy. He considers it a privilege to bring individuals into close relationship with the organization by connecting their giving to Sudan Relief Fund's work on the ground in South Sudan. In addition, Matt works closely with the President in cultivating partner relationships both domestically and internationally. Above all, he finds joy in listening and learning from others.
Matt currently resides just outside of Boston, Massachusetts, where he enjoys staying active in his church, cheering on the Red Sox at Fenway Park, and exploring New England beaches.
Please reach out to Matt Smith at msmith@sudanreliefund.com, for questions regarding your donations or ways to support the work of Sudan Relief Fund. Thank you for partnering with us to save lives in South Sudan.