While most foreign aid workers have left the war-torn country of South Sudan, Brother Bernhard Hengl, Development Director of the Sudan Catholic Bishops Conference, has chosen to stay. Brother Bernhard has been instrumental in the procurement and safe distribution of food and humanitarian relief to those in dire need.
1. Where are you from originally?
I was born on a farm in Lower Bavaria that belonged to a parish priest. My father and mother were both employed there when they met. Later on, my father bought his own small farm on the Oberpfalz, Bavaria where I grew up with my eleven siblings.
2. Do you remember when you felt called to mission work?
When I was 11 years old there was a Comboni father from South Africa collecting money for his mission in our parish. During an event in our village, he was showing slides of his mission to us. In that very moment, it was clear for me what I wanted to become. A few days later, I told my parents about my decision to join the seminary. My father and mother both supported my new path.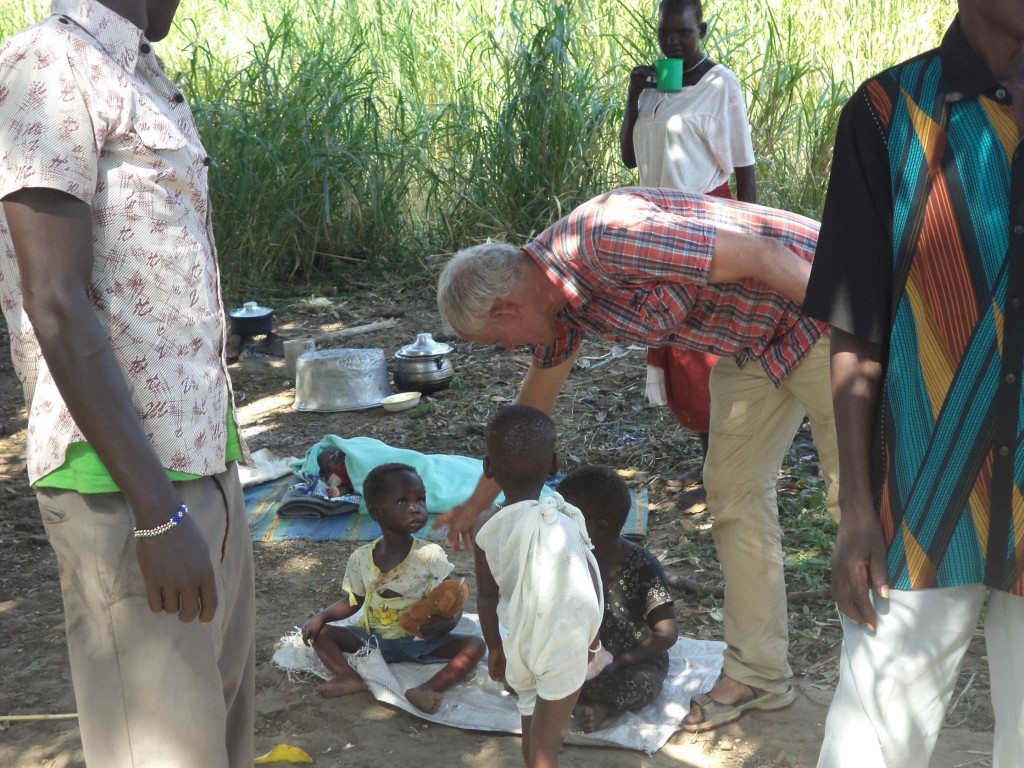 3. How did you end up in South Sudan?
In 2011, the donor organization wanted someone to coordinate the projects of the Bishops Conference of Sudan/South Sudan. My congregation approached me about the role since I was working with the bishops in Kenya at the time. In April 2012, I finally came to South Sudan and have since been in charge of many projects in and around Juba.
4. What are the biggest challenges to carrying out your work?
Apart from a secure money supply (in foreign currencies) and lack of availability of material, I would have to say personnel. I often train my personnel from scratch, but when a security issue arises and they receive another offer in Uganda or Kenya, people are quick to leave.
5. Can you describe a happy moment or memory from your work?
The happiest moment of my work is when I see young people who suddenly discover abilities in themselves. They first come to survive and earn some money, and soon enough, they have the self-confidence to understand that they are able to do more than casual work.
6. What are your feelings on the current turmoil in South Sudan?
Knowing the situation of this country, I have accepted the daily shootings. It bothers me that soldiers stop us every day on the road and want money, but it does not scare me. I have accepted that anything can happen at any time and I freely stay here. I don't feel fear, but seeing families and mothers feeling totally exposed to this situation makes me feel pain and helplessness.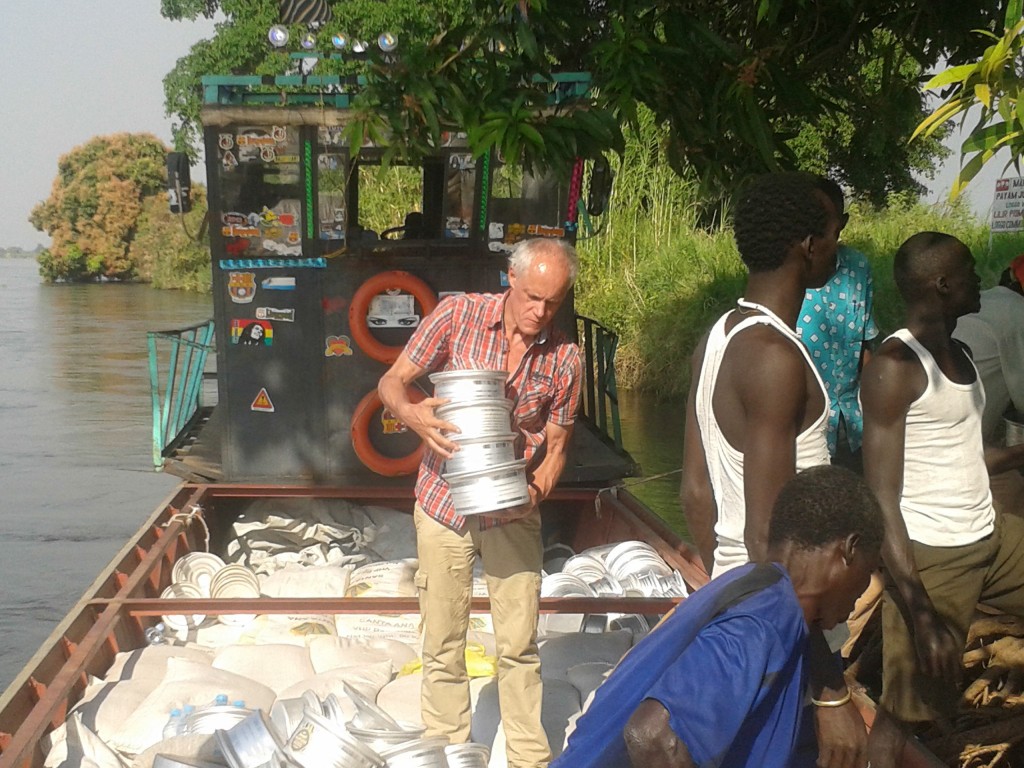 7. What do you love the most about the people of South Sudan?
I find it amazing how the people of South Sudan are so resilient. For example, in Rejaf, everyone had to flee recently due to violence. Many were killed by soldiers, but after three days, people came back to their homes and continued their lives as if nothing happened.
8. What is the current urgent need?
Peace, peace, peace for the country. I wish that the people from the grassroots stand up together and demand honest structures without guns and shells. For myself, good employees like a good bookkeeper.
9. How do donations help your ministry?
Through donations we can feed hundreds and thousands of people who lost everything and are hiding in swamps and bushes. It helps to put up structures for the country that are essential for tomorrow. For example, a good university, good education for priests, and kindergartens where children can have a joyful time. Every day children come to the sisters' house in Rejaf where they pray and eat together. This is a seed for a good future.