"Adopt" Sister Bianca's Orphanage
No child should ever be abandoned. But years of ongoing warfare have decimated South Sudan's infrastructure, displaced thousands of families, and left many widows and orphans in its wake.
Sadly, there is no government program or social support to take care of children left without parents. Many became orphaned when their parents were lost as casualties of war. Others became orphans when their parents died of illness in the face of woefully inadequate healthcare and medical facilities.
Many children who arrive at the orphanage are injured or sick, and some are traumatized from seeing parents killed. These children not only need basic necessities but often medical care and mental and emotional healing.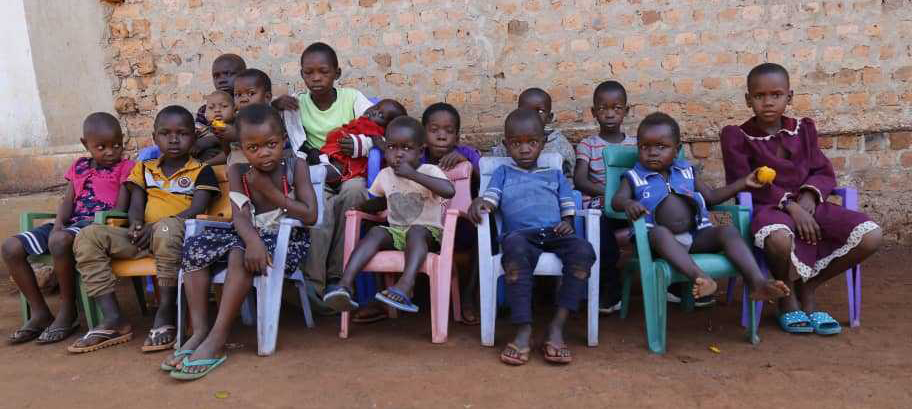 In the midst of this crisis, the Saint Bakhita Orphanage is a beacon of life and hope for these lost children. Run for many years by Sister Bianca Bii, Saint Bakhita Orphanage was built with the help of the Sudan Relief Fund and has been home to many children like it is today.
Unfortunately, very recently the orphanage lost one of its major sources of funding. As a result, the home ran out of money and was unable even to buy food to feed the children.

The loss occurred at the same time the home saw an influx of additional children, including the more complex needs of six infants who arrived at their doorstep. Now the orphanage provides for a total of 80 children, an increase from the previous 65, bringing added expense in food, clothing, bedding, infant formula, medical care, and other needs.
In an effort to meet these needs in a sustainable way, a new opportunity to support the life-changing work of Saint Bakhita Orphanage is being created by "virtually adopting" a child at the home.
Donors who commit to giving recurring monthly contributions of any amount will help in our mission to provide food, clean water, sanitation, housing, bedding, security, health care, and educational opportunity for an orphaned child.
Donors who commit to monthly giving of $50 or more will receive special updates from the orphanage, including exclusive newsletters and video messages, to stay informed of the latest news from the home.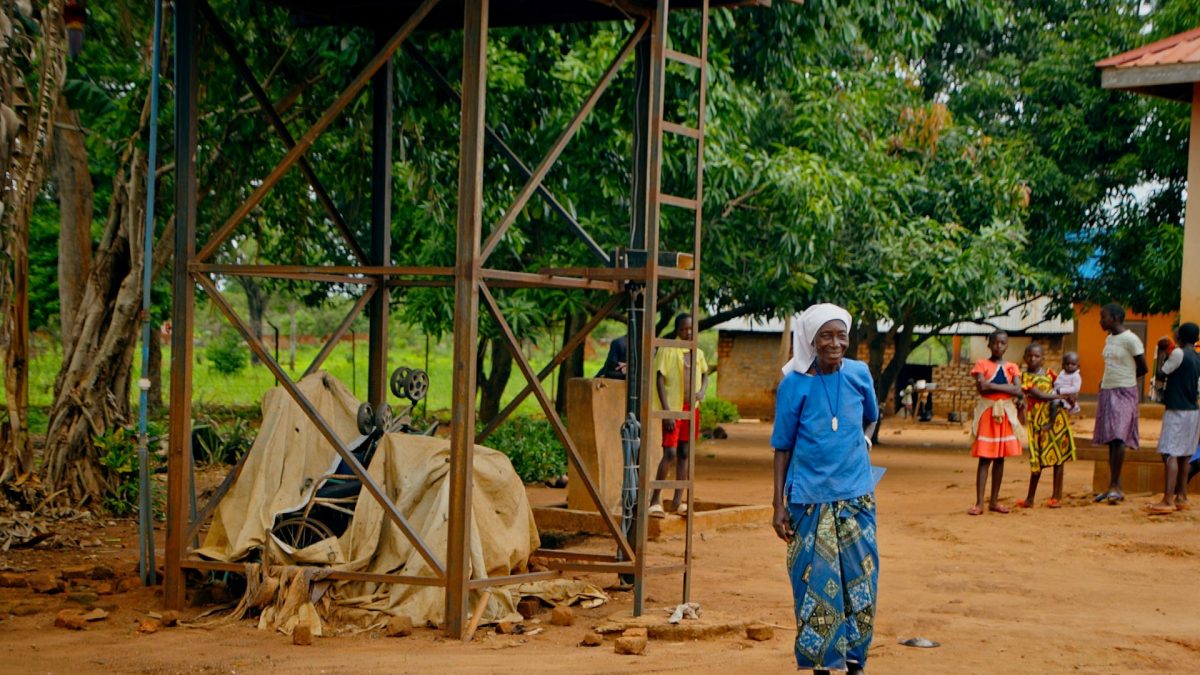 This reliable support will provide consistent care for the children, and in large part eliminate funding emergencies so children are not suddenly left without essential needs.
There are stories of hope and inspiration, too, springing from the roots of St. Bakhita Orphanage. Over the years many children have received schooling, secondary schooling, and even gone on to higher education to gain lasting career skills and successful livelihoods. Sister Bianca also teaches the children agricultural practices so they will always know how to grow food.
At age 77, Sister Bianca worries about ensuring ongoing care in the future for all these children. And she does not know how the orphanage will navigate funding crises like this recent one, which can suddenly leave the facility unable to take care of the children. In this instance, the Sudan Relief Fund sent in emergency food and supplies. But that is not a viable long-term solution.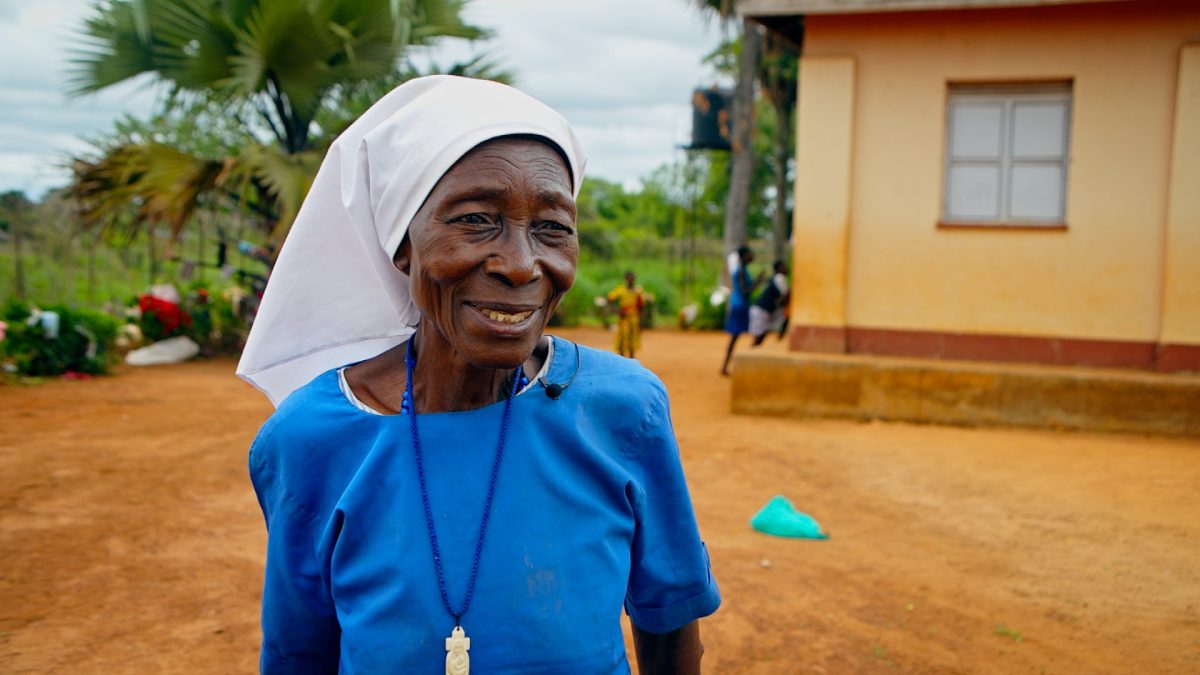 By becoming a monthly donor and virtually adopting orphans at Saint Bakhita, you will ensure homeless and parentless children receive the physical, medical, educational, spiritual, and emotional support they need to thrive. They will also receive the power of hope, in the midst of life circumstances that are more difficult than any of us could imagine.
Imagine being born into a life that is traumatizing, dangerous, hopeless. Then imagine the difference it would make if someone stepped in and turned that all around, providing you with a safe home, kind caretakers, clean water to drink, enough food so you never have to scrounge in trash or beg from strangers. You have hope for your future. All this because someone stepped in to change your life. How much would their intervention mean to you? It's immeasurable.
Single donations are definitely helpful and each one is so appreciated. But we would love for you to consider the steady support of monthly giving. It goes such a long way in this part of the world and can accomplish so much.

Please say yes to virtually adopting an orphan today, because no child should be abandoned. You have the power to change the course of a forgotten child's life and bring hope, healing, and joy into their world. In doing so, you will experience the joy it brings to yours.
Sincerely,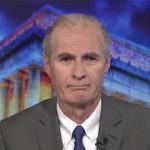 Neil A. Corkery, President
Sudan Relief Fund
P.S. — Through no fault of their own, these children face obstacles they can never overcome without intervention from someone who cares enough to help. Let them know they aren't alone or discarded. Show them God's love by tangibly bringing it into their lives. Please consider virtually adopting an orphan today by committing to monthly giving. You will create a lasting legacy and give them a hopeful tomorrow.