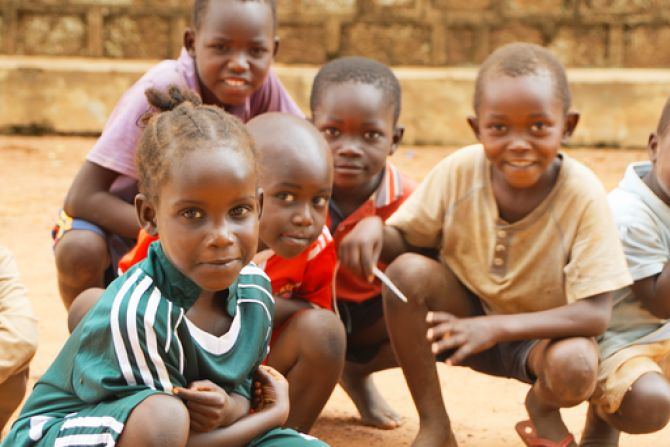 Pope's Visit Sparks Support For Work of Sudan Relief Fund
The pomp and fanfare has settled following the historic visit of Pope Francis to South Sudan. But attention brought by his visit continues to spark hope and reignite support for aid work to the struggling nation, as reported in a Catholic New Agency news article.
Pope Francis became the first pope or western dignitary to visit the country since South Sudan gained their independence in 2011 after a protracted and horrendous war. Since then, the young nation has been marked with civil war and internal conflict. For many war-weary and impoverished South Sudanese, the pope's visit brought encouragement that their plight hasn't been forgotten by the rest of the world.
Matt Smith, Vice President of Strategic Partnerships and Development for Sudan Relief Fund, noted that ahead of the pope's three-day visit from February 3-5, "there was a level of excitement and buzz that was unparalleled" in South Sudan. Indeed more than 100,000 citizens attended the public mass led by the Holy See on the final day of his trip. The pope also met with more than 2,500 refugees at the Freedom Center in the country's capital city of Juba.
Pope Francis brought a strong message of peace and reconciliation, calling on leadership to set aside strife and serve the needs of their nation's people first.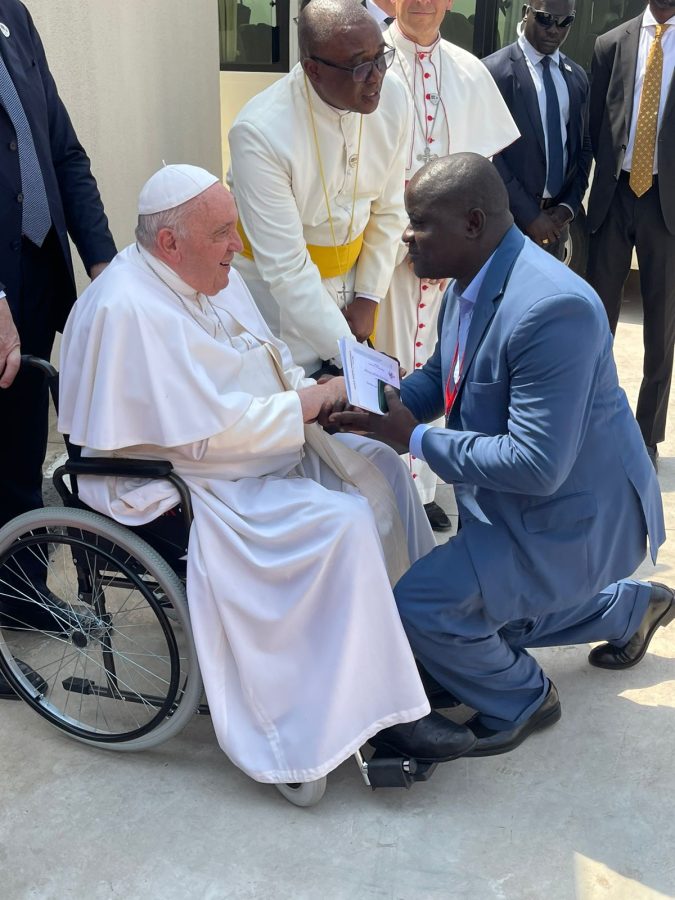 Sudan Relief Fund Program Coordinator for South Sudan, Fred Otieno, was also in attendance and received a personal audience with the pope. "It was an encounter that I'll cherish for the rest of my life," said Otieno. During the exchange, he was able to talk with Pope Francis about the work of Sudan Relief Fund, and how the Church is an invaluable partner to facilitate timely and effective aid to those in need.
"It's evident that the Holy Father cares deeply about the people of South Sudan and he stands in solidarity with those suffering," Otieno shared.
South Sudan continues to rank in the bottom of the world's list of nations with regard to infrastructure, opportunity, healthcare, literacy and education rates, and mortality rates in childbirth. Meanwhile, organizations like Sudan Relief Fund continue to fight those statistics, bringing immediate emergency aid to suffering people as well as maintaining programs designed to lay the foundation for long-term transformation.
The work of Sudan Relief Fund is made possible by donors and a network of prayer partners. For information on how to help, go here. Read the Catholic News Agency's full report on this article here.