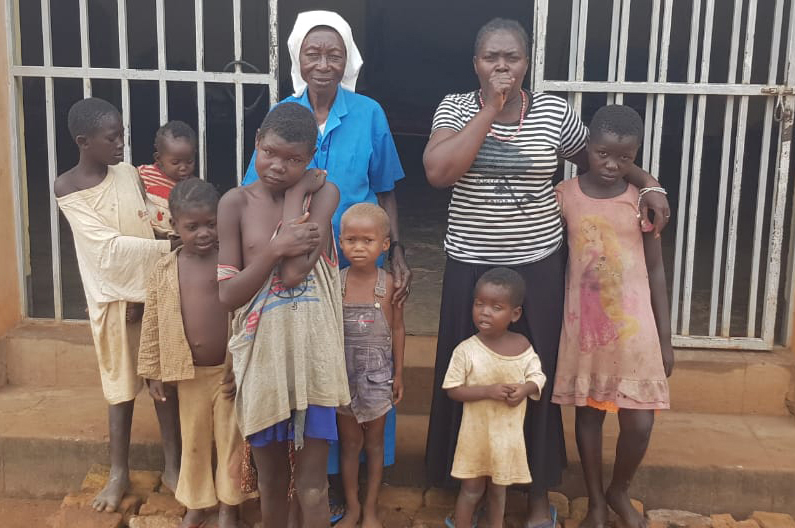 Like Fire and Ashes
Sister Bianca Bii Shares Update from Saint Bakhita's Orphanage
It has not been an easy several months for Sister Bianca Bii and the children who call Saint Bakhita's Orphanage their home. Thanks to critical support from Sudan Relief Fund, and our donors who faithfully stand beside them, Sister Bianca and the children are managing in uncertain times.
In September 2021, they were forced to leave the orphanage grounds following an outbreak of violence that swept through parts of Tombura Yambio. After spending some months at a makeshift refugee camp for the displaced, Sister Bianca brought the children back to the orphanage.
But conditions remain tense in the area and residents remain vigilant. As Sister Bianca describes, "The present situation in Tombura … is like fire and ashes. You see the ashes and you think there is no more fire; but the fire is still there."
"Without your assistance it would have been very bad for us."
Sister Bianca recounts how food and supplies sent by Sudan Relief Fund provided a lifeline to them during those critical months. "Without your assistance it would have been very bad for us," she said. "Because the people (in the refugee camp) are too many and the World Food Programme supplies brought to Tombura were not enough for everybody. Because you sent us food to eat, it helped us so much."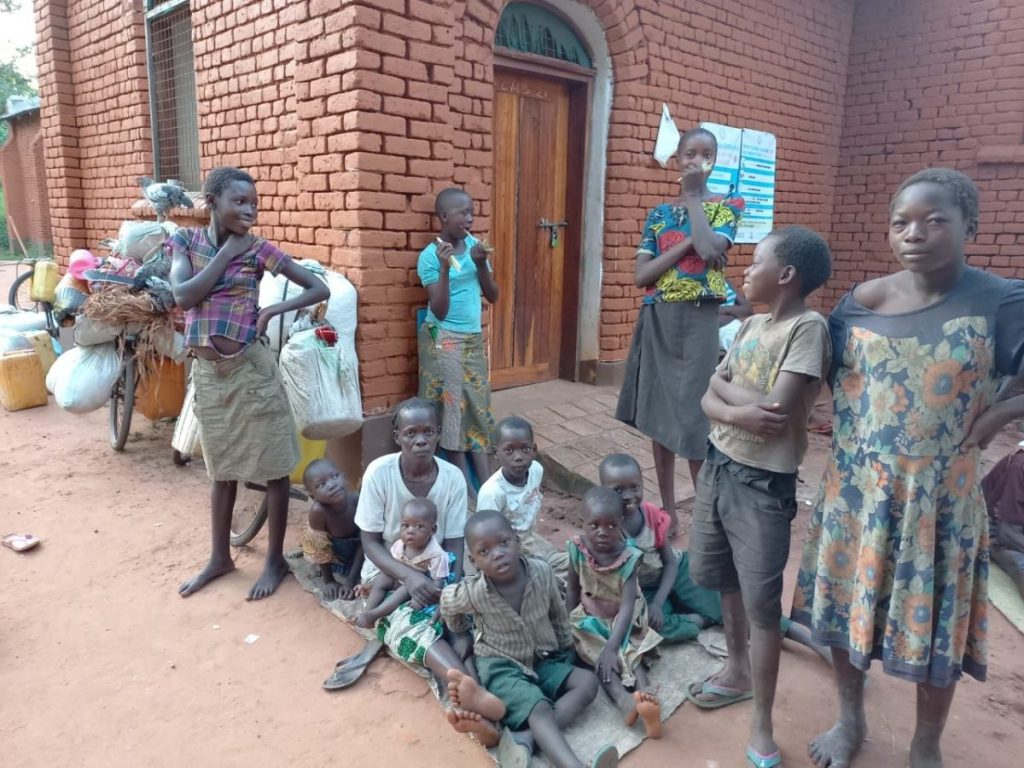 Sister Bianca also expressed thanks for the additional resources supplied by donors in that difficult time. "The money you sent helped us buy some green vegetables, because the fields were far and we couldn't grow anything. The food you sent by cargo and also the washing supplies helped us greatly."
"Without those food supplies, we would not have survived with all the children."
While everyone is living at the orphanage again, school attendance remains inconsistent. Sister Bianca explained how some days it's safe for children to attend and other times they don't go. She requests prayers for peace so the children can receive regular instruction.
She added their need for medicines for the orphans. "What we really need (now) is first aid help – medicine – because the children are many, and often times they suffer from cough, flu, malaria, and small wounds to their bodies (like scratches and cuts)."
Meanwhile, Sister Bianca and the children are incredibly grateful to Sudan Relief Fund for sustaining them. She reiterated the vital role of supporters in providing lifesaving assistance to her and her 70+ children. "We are thankful to them greatly for the food – we thank them greatly – because without those food supplies, we would not have survived with all the children."
Become a Supporter of St. Bakhita's Orphanage Today