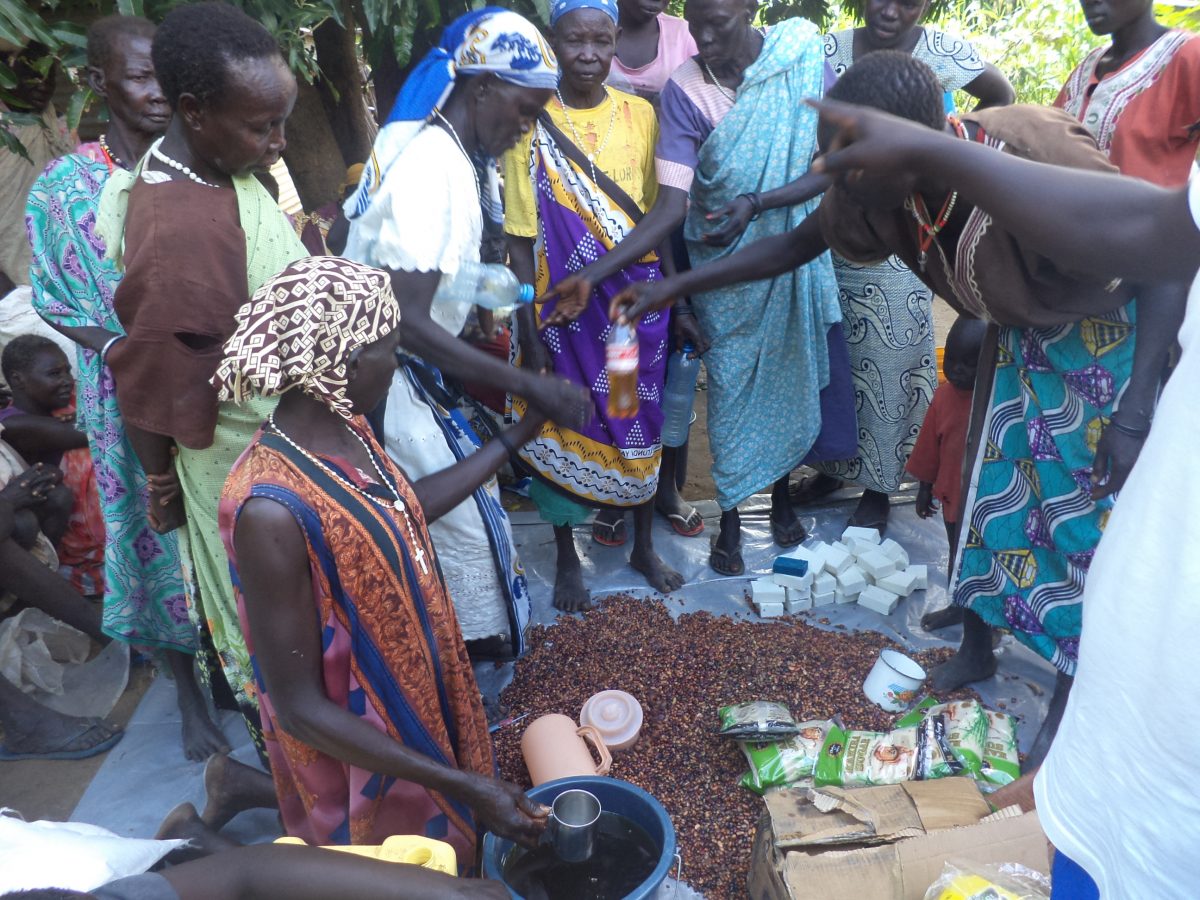 Emergency Food and Support Shipment Arrives in Juba!
Sudan Relief Fund is happy to share the wonderful news that much needed supplies have arrived!
Making deliveries is not without challenges in a country embroiled in civil war. Thanks to generous donations, Sudan Relief Fund was able to provide emergency shipments of food, cooking supplies and utensils, soap, tents, and mosquito netting to the needy people of South Sudan.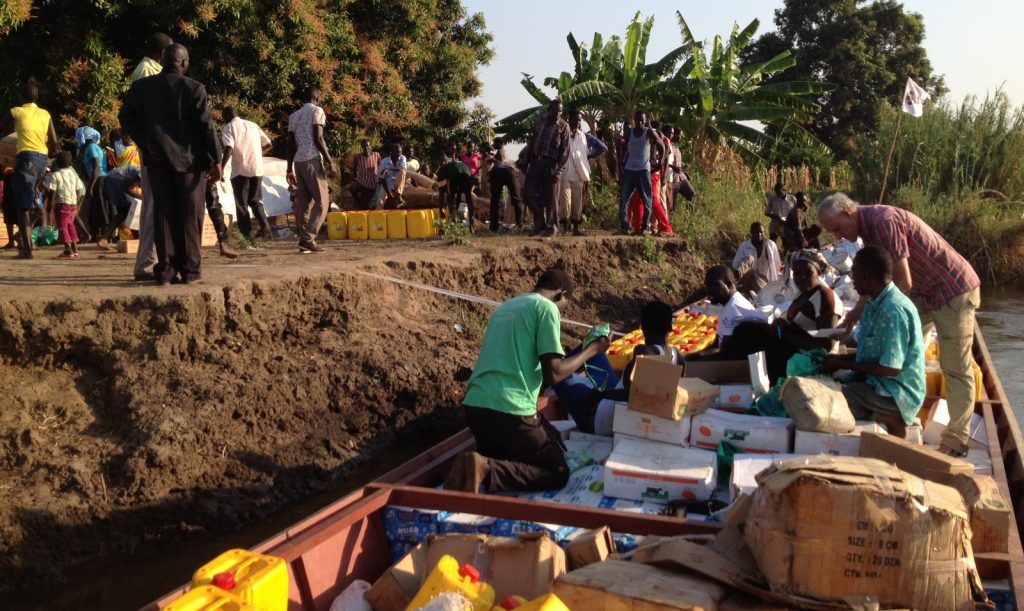 Our partner on the ground, Br. Bernhard helped to receive and deliver supplies by truck and boat.
"Neil, through the support of Sudan Relief Fund and their generous donors, many people are helped in their suffering and misery. Children, mothers, old people…. are today alive because of your help. God bless you!" – Br. Bernhard