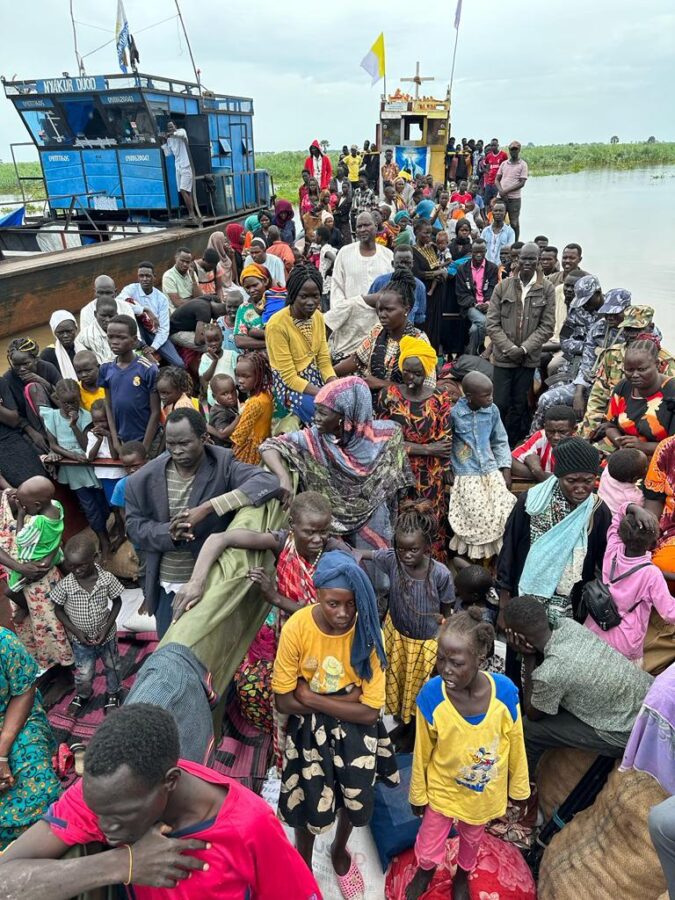 Riverboat to Freedom

Rescuing the Masses as Thousands Await Asylum in South Sudan
They wait in long lines, sometimes for days, to get on a rescue boat that will transport them down the river to safety. Since fighting broke out in Sudan's capital in April, nearly 200,000 people have crossed the borders into South Sudan – many being returning South Sudanese who fled to Sudan years ago during the civil war.
Now they're leaving everything behind and risking their lives to return to South Sudan, because it's too dangerous to remain. Some are injured in the escape. Some have run out food and water while they wait for transportation to get out of the country. The Malakal refugee camp near the northern border has seen 17,000 people arrive in the past four months alone. The numbers continue growing daily.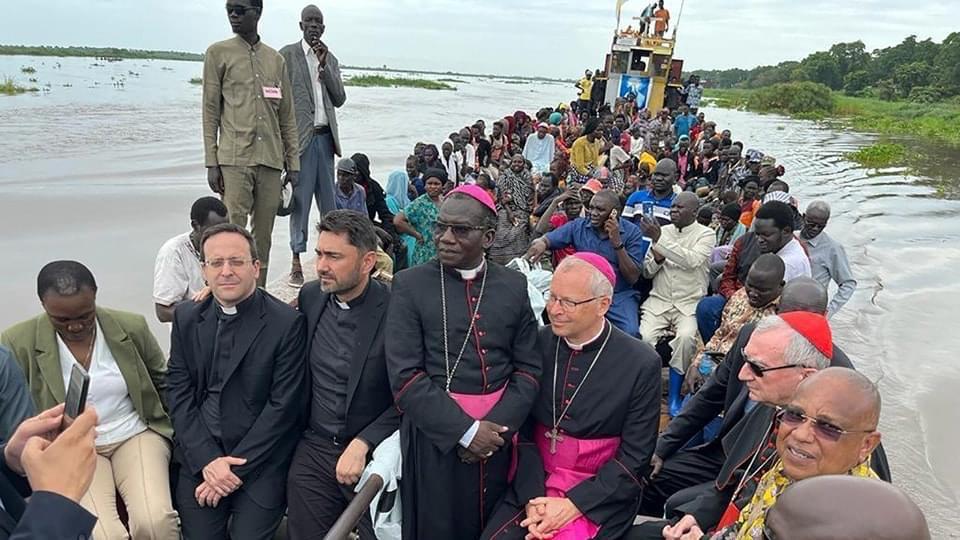 The majority of refugees arriving "are women, children, persons with disabilities, and other vulnerable people," according to a recent Caritas report. Malnutrition among women and children is reportedly high due to the shortage of food assistance.
Recently the Vatican Secretary of State and Apostolic Nuncio to Kenya and South Sudan visited the Malakal camp, to assess the needs and encourage the people. Sudan Relief Fund partner on the ground, Fred Otieno, accompanied the visitors to demonstrate the plight of the refugees.
Sudan Relief Fund and partners are working diligently to provide basic food and shelter to the masses of incoming refugees, as well as clean water and hygiene items. In the meantime, thousands remain trapped in Khartoum or Sudan, trying to get out.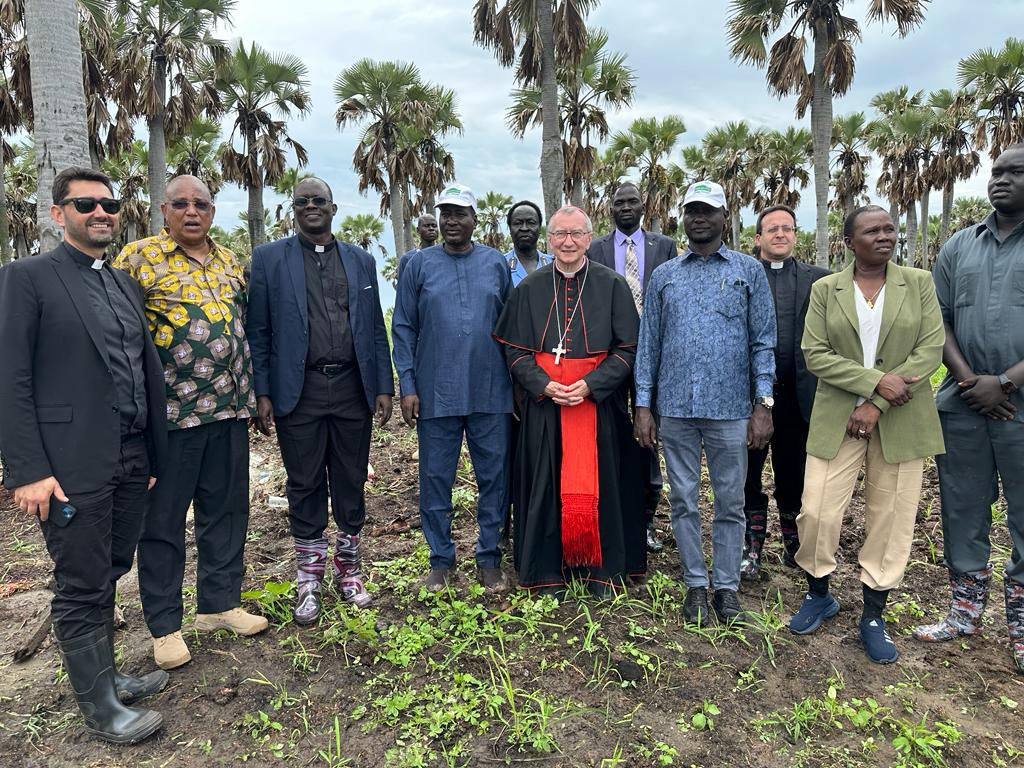 In May, Sudan Relief Fund supporters helped furnish a rescue boat to transport trapped refugees to safety. The boat carries 800 passengers over a two-day journey to the northern border of South Sudan. Your support has kept this lifeline running.
But so many are still waiting for help. With the necessary resources, it costs just $55 per person to transport each passenger out of danger and potentially save a life. That's $55 a person to rescue families from the horrors of war raging around them. Funds also help provide a little food to exhausted families during the two-day journey.
Please continue to partner with Sudan Relief Fund to help displaced people during this perilous time. Imagine being caught in the middle of a sudden violent uprising and having to evacuate your family. $55 rescues a life in danger and transports innocent people to a safer place.
Help is needed right now. Can you share $55 to rescue one person? Time is critical. If you can, please reach out today.

Riverboat to Freedom