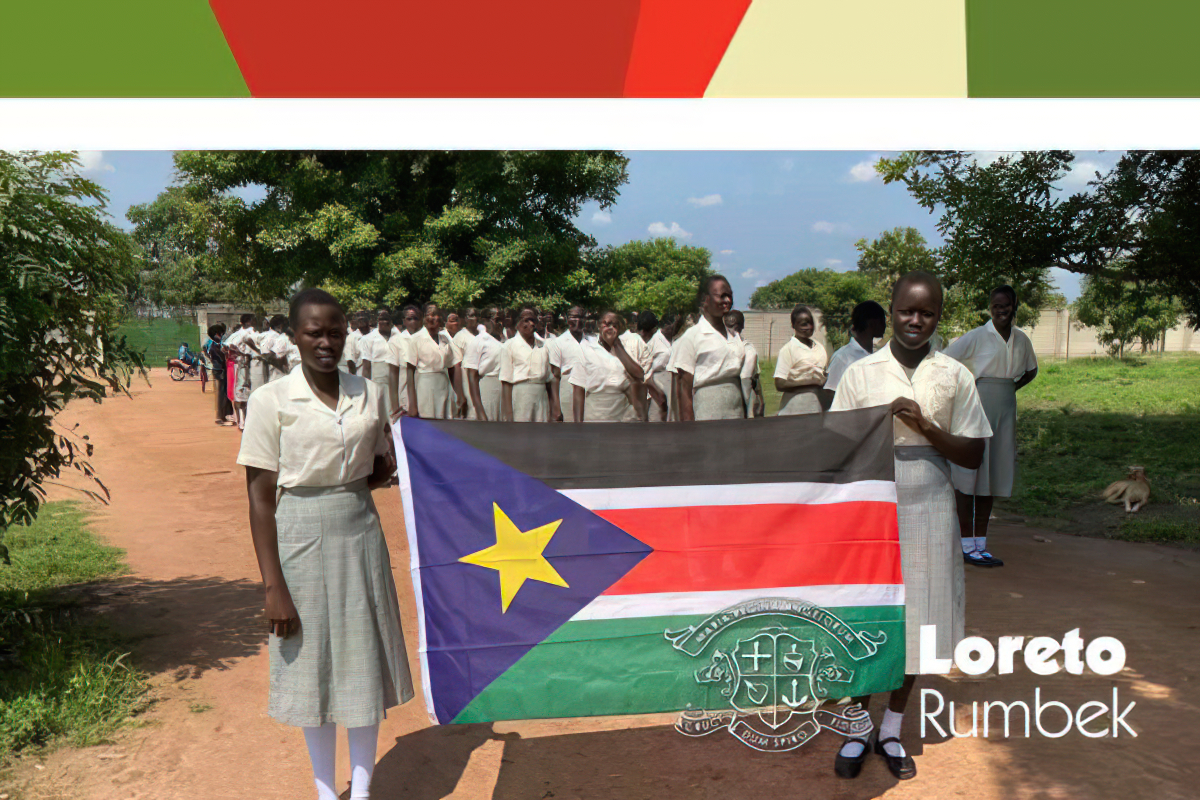 Harvest, Celebrations, and Higher Ed Mark New School Year
Sister Orla, Principal of Loreto Rumbek Schools, sends greetings and updates from her area as the new school year begins. Loreto Rumbek Schools is a combined campus of primary and secondary schools, which contains other facilities such as a health clinic, dormitories for secondary level girls, and agricultural projects. Sudan Relief Fund and our donors are instrumental in supporting these activities. 
Strong Enrollment
Primary school is in session once again, and Sister Orla was encouraged by how many parents came to enroll their children – a welcome sign of progress in a country with traditionally the lowest rate of school attendance in the world.
Tenth Anniversary
The schools recently celebrated the 10th anniversary of their nation's independence. While challenges in the country remain, the school is grateful for all that's been achieved and for continuing to move forward. Students celebrated the day with a focus on finding ways to advocate for a more peaceful nation, and exploring ideas to create change even in smaller ways within their campus.
Higher Education for Women
The school gave a special send off to five graduate interns who have served in the administration the past two years. Three young women are headed to Kenya to continue their education, and two will attend nursing school in a neighboring state. All five girls expressed their deepest gratitude to the donors of Loreto Rumbek Schools, without whose support they would not have the rare opportunity they are embarking upon. Often young women here who gain the chance to achieve higher education return to their communities to share and give back.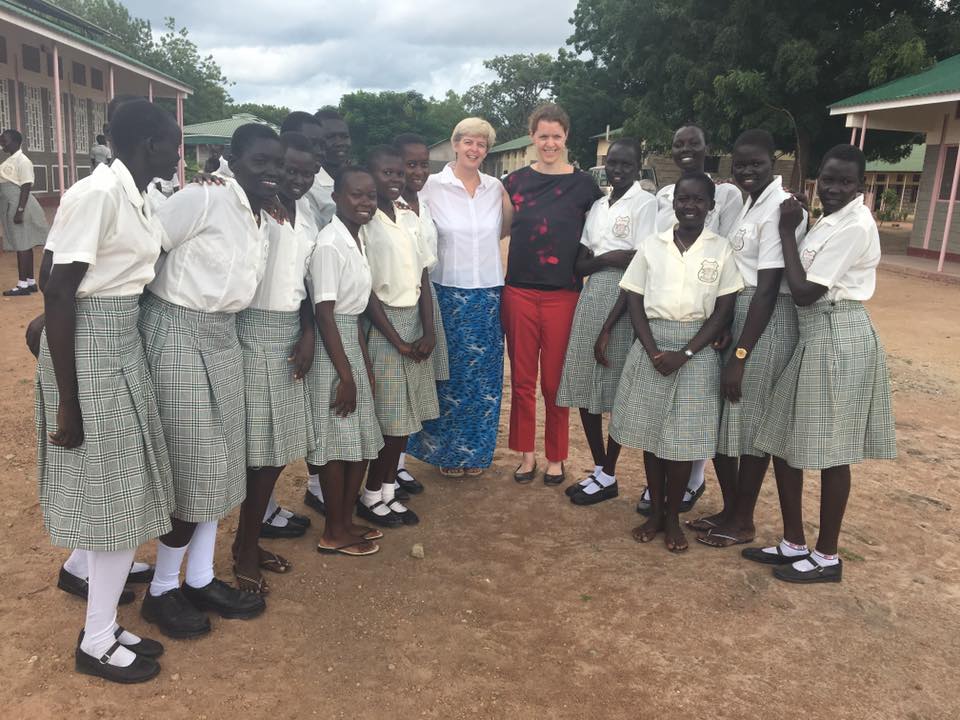 Harvesting Together
It is harvest time in the area, and students who chose not to go home during the holiday could stay and earn money by assisting with the harvest. Each year they work in teams to uproot, dry, shell, and roast ground nuts which are used throughout the school year in the kitchen. Coming from various backgrounds and regions of the country, students exchange techniques and share their different harvesting methods with each other.
Malaria Spikes
The rains are returning to the region, which invariably bring increased mosquito populations. Over 300 students tested positive for malaria in one week so far, which equates to one in every four students. Thanks to the ongoing support you provide, Sudan Relief Fund is able to offer medicines and additional measures to keep children safe. 
Student Returns to Give Back
Alumna Elizabeth Nyanakak was welcomed back to the Loreto Rumbek schools, only this time she arrives as a licensed midwife. Having just completed her studies at the Catholic Health Training Institute (CHTI) in Wau, Elizabeth has returned to serve on campus. The clinic here not only treats the needs of students and staff, but has been instrumental in serving the public, as one of the only healthcare facilities in the region to remain open during COVID. Elizabeth is an uplifting example of giving back to the institution that enabled her to gain a higher education, and using it to help others.
Teachers on Wheels
With over 1200 primary students across morning and afternoon sessions, it's imperative that teachers can commute to class. Many teachers live a great distance from the campus and spend significant time walking each way daily. Recently the administration was able to purchase several bicycles to speed up the process. The bikes were well received and accepted with enthusiasm by school teachers.
Thank you for partnering with us to support all the many activities of Loreto Rumbek schools. You are giving the vital gift of lifting up children here through educational opportunity.