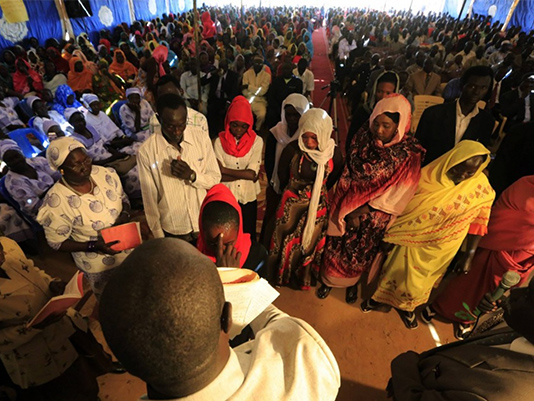 Dr. Tom Catena: Lifting Sanctions Will Help Sudan's Leaders. What About Everyone Else?
On July 12, the day by which the United States must decide whether to lift sanctions against the government of Sudan, is a day that I'll be watching closely because it will affect me and the people I serve.
As the lone surgeon in the Nuba Mountains of Sudan, I help to run the only referral hospital that serves 750,000 citizens. Every day I treat an average of 500 patients with injuries and ailments— many of which are direct or indirect byproducts of the conflict. From my vantage point here, there has been no improvement in the humanitarian situation.
Lifting the sanctions will, in fact, serve to reward the bad behavior of a government that has not allowed humanitarian aid to enter our region. It would reward a government that has targeted civilian areas of the Nuba Mountains with indiscriminate aerial bombardments and artillery shelling for the better part of the past six years.
I know this is a complicated set of issues for U.S. policymakers to weigh, but I'd make this plea on behalf of the men, women and children I treat every day: Please extend the sanctions to hold Khartoum accountable. Let's not let Sudan's government off the hook.