Transform Lives of the Less Fortunate

If you could visit me here in my country, you would witness a situation that can only be described as total chaos.
My heart breaks because my people in Juba and throughout the war-torn nation have lost everything. They continue to witness horrendous devastation on a daily basis. And at this point, it's hard to imagine things getting any worse.
My people worry our land has been forgotten by the world, but even in the most difficult of situations, they have not lost their faith in Christ. They know God has not forgotten us, and they continue to smile knowing God's love will protect them.
As a Christian, and as the Bishop of Tombura-Yambio Diocese, I pray that you will send a Lenten Gift and let my people know that you have not forgotten us.
I deeply appreciate the recent visit from Neil Corkery and David Dettoni. I know we will not suffer in silence. On behalf of the Diocese, I am humbled to convey our sincere heartfelt gratitude and I whole heartedly acknowledge the immense solidarity.

As we prepare to celebrate the resurrection of Christ, we are called to make sacrifices. But making sacrifices in Lent doesn't mean just fasting. It means to make sacrifices for others, make the needs of others our own, and remember to help those who are less fortunate.
With your sacrifice and generosity, you can provide so many incredible blessings in the midst of suffering.
Your Lenten Gift today will help American surgeon Dr. Tom Catena, the only permanent surgeon treating and curing a population of 750,000, continue to provide lifesaving medical care at Mother of Mercy Hospital. An ongoing supply of medicines and medical supplies are critically needed to help him treat those suffering with injuries from bombing attacks, disease and other ailments. If Dr. Tom does not receive this support, my people will continue to suffer and die!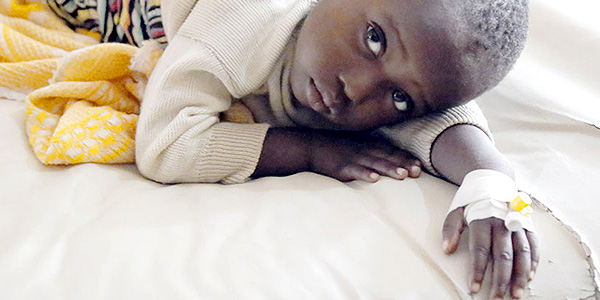 I pray that you will show the love of Christ and bless your brothers and sisters with the medical care they need to survive.

After years of conflict and genocide, casualties are now in tens of thousands. Villages and farms have been destroyed and millions have been displaced. What's more, 250,000 children could be facing death before July due to severe malnutrition.
My poor people depend on your gifts. That's why I pray you will open your heart this Lenten season and make a contribution that will help us:
ORPHANS: Build more orphanages and give a safe haven for vulnerable women and abandoned children who have no place to go;
REFUGEES: Offer security and sustenance by providing lifesaving medicine, food, water, andclothing to overcrowded refugee camps;
HOSPTIALS: Distribute critical medicines at Nzara Hospital and Mother of Mercy Hospital to give hope to severely sick children and babies who are dying from diseases and illnesses;
SAFE BIRTHS: Combat maternal death through nurse and midwife training at the Catholic Health Training Institute in Wau;
HEALTH CLINICS: Fund new clinics that will expand and strengthen healthcare efforts;
EDUCATION: Promote life learning opportunity at the Catholic University of South Sudan and give students the skills, tools, and understanding to help them flourish and spread peace;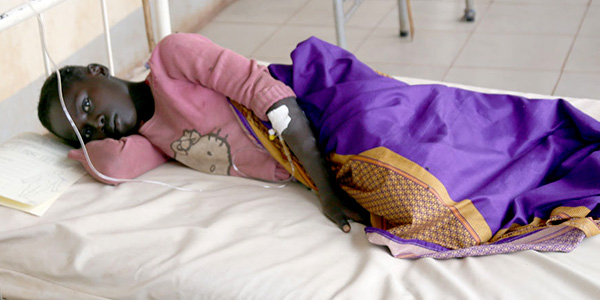 While the need is great, your small sacrifice makes the difference between having a home or living on the streets, eating a meal or going hungry, and having medical care or living in misery.

After reflecting upon the many blessings that God has given you, I hope you will give your support and become the hands and heart of our Lord Jesus Christ.
My country is counting on you and needs your support. So please, send a donation today and become a glimmer of hope.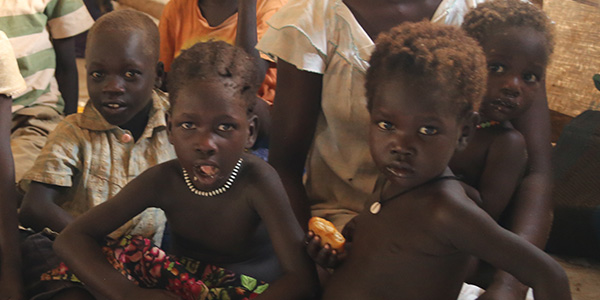 Together, I know we can end this nightmare. We can alleviate human suffering. And we can give these innocent people lasting peace.
Thank you, and God bless you and your family during this holy Lenten season.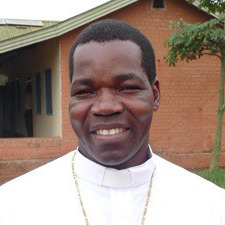 Yours in Christ,

Bishop Eduardo Hiiboro Kussala
Diocese of Tombura-Yambio, South Sudan
 P.S. As you participate in this season of almsgiving, I pray you will send a generous gift of any amount you can afford. Your destitute brothers and sisters are waiting for your help—and are running out of hope.