Rescuing Displaced Orphans in the Streets of South Sudan
Asha's eyes gleam as she watches fresh, clean water flow into her jug– a blessing for few children. The 5-year-old is receiving a second chance at life after becoming the first street girl, an orphan living and suffering on the streets, to arrive at the Jeanne-Antide Center in the city of Rejaf; a facility we have funded that is dedicated to helping orphans find solace through shelter and education.
Sadly, Asha is just one of the many orphans who have endured horrifying situations. She found herself wondering the streets alone after her mother and father were shot to death amid the increasingly vicious civil war. Luckily, the center took the little girl under their wing. She now has a safe haven, a place where she can finally call home, and is receiving an education and training to become a successful asset to the community.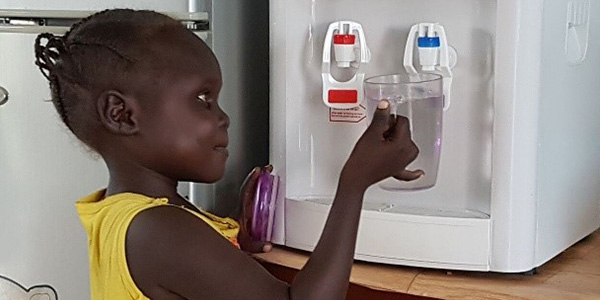 Between the ongoing conflict and instability, street girls are bearing the greatest brunt of the war. The availability of education has proved to be nearly non-existent. More than half of the children are not in school, the highest proportion in any country in the world! For those who don't attend school, big problems can follow for young girls who are increasingly at risk of forced marriage, sexual abuse, and exploitation.
With the opening of the new center, we are so grateful to finally provide these girls at risk with a secure learning system and ensure their immediate safety with a loving home. Although we have completed building the center, our work is far from over.
As these poor children arrive, they need our ongoing support and funding to provide clothing, medicine, and tuition.  And if the young girls continue to fill the dormitory as they have these past few weeks, we will need to begin building another dormitory.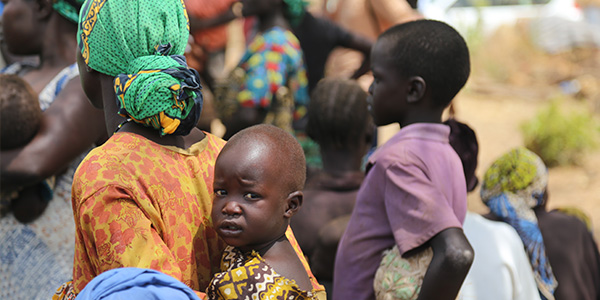 It is unfathomable to think about the thousands of young girls who have become a victim of abuse and sexual violence in this country.
But it doesn't have to be this way.
With support from our family of donors like you, we can begin to build additional housing for girls at risk and rescue 35 more abandoned and orphaned children, like Asha, and provide them with the basic needs in order to survive.
The girls we take in are given so much more than just a roof over their head. They are given love, support, an education, and are taught life skills such as knitting, tailoring, and sewing, which will help them thrive for years to come.
Although the housing facility is very modest, it offers comfort and safety for insecure street girls. So please, give right now and help us save young street girls. It is crucial that we provide them with a sound and loving home where they can sleep, eat, learn and play.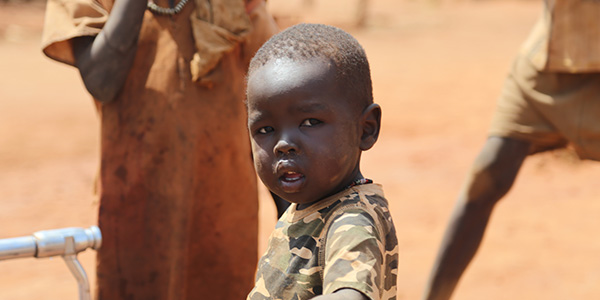 As conflict continues in the region, children's dreams of having a prosperous future are being nearly destroyed. The struggling education system is depriving them the opportunity to go to school. As a result, children from the surrounding community want to join the kindergarten at the Jeanne-Antide Center. With your kind donations, we can begin to expand the kindergarten and build two additional classrooms. The additional space will allow us to educate 60 more vulnerable kids and help these poor children experience a normal life.
"Children from all the surroundings of Rejaf want to join the Kindergarten," says Development Director, Brother Bernhard Hengl. "And it would make, in the long run, a great difference to the whole area of Rejaf, if the children had the chance of experiencing at this tender age some regular life-style, get regular food, and receive love and care."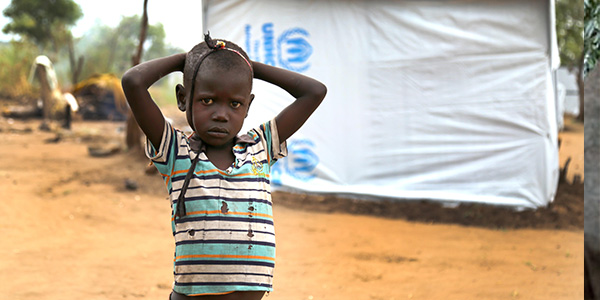 For children whose lives have been scarred by violence, a school can provide a much needed safety net. Many of the students often arrive to school hungry as they have little to eat at home. Your much-needed gift will also help us purchase nutritious food, which will provide students with at least one regular meal per day.
So please, send a donation today and help build a better future. These destitute children need our support and deserve our attention!

In times of conflict and crisis, a schooling and housing facility like this mustexist.
Will you help give the shelter, proper education, and love these suffering children deserve?
Thank you and God bless you for your caring heart and generosity.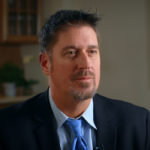 Sincerely,
David Dettoni
Director of Operations
p.s. I pray that you will help forge a new path of hope. Your generous donation will be investing in the future of these distressed children.