Hope for the Holidays
This holiday season, the best gift you can give is hope.
For most South Sudanese families, their Christmas wish list is simple: food, water, medicine, shelter, and some of the most basic needs that we often take for granted.
The holiday season is upon us, and there's no better time to share with those who are less fortunate. Your generous tax-deductible donation will give the gift of hope, relief, security, and joy to the brave and vulnerable families who face so many daily struggles in this war-torn nation.
It is your charitable gifts that keep our life-changing programs running.

… Provide a safe haven for abandoned and orphaned children living on the streets, where they can sleep, eat, learn and play.
…Protect and cure helpless children from preventable diseases such as malaria and ensure they receive the basic vaccines needed to live happy, healthy, long lives.


…Save innocent victims of war crimes in the Nuba Mountains and provide lifesaving aid that can alleviate them from their pain and suffering.
… Feed the hungry, heal the sick, and shelter the displaced refugees at the Bidi Bidi camp, where people ran to safety in search of a better life.
Remember, it's your donations that enables us to remain on the ground and reach those who are less fortunate.  Will you please send your charitable gift today?
Together, we can bring hope, love, and joy to those in need.
Thank you and God bless you for your caring heart and generosity.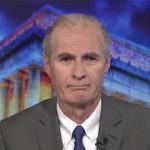 Sincerely,

Neil A. Corkery
President
P.S. Your tax-deductible donation is needed by December 31st to help us reach the displaced and prevent more suffering.