2016 End of Year Support
LAST CHANCE
to make a personal impact in 2016
Now, more than ever, children and families in South Sudan need YOUR help.
Since fighting first erupted in the world's youngest country, tens of thousands have died, food insecurity and acute malnutrition are at unprecedented levels, and more than three million have been driven from their homes. This year, more than 2 million cases of malaria were reported, and a cholera outbreak caused more than 3,500 cases in nine locations.
This country may be hurting, but nothing is too late. YOU have the power and potential to turn things over and rebuild this suffering nation. It's the gifts from generous donors, like you, that are making a significant impact on the lives of children and families every day.
Make a tax-deductible gift today and your lifesaving support will help transform the lives and the community of this war-ravaged land.
With a special year-end donation of $50, $100, $500 or any amount you can provide, we can continue to support projects throughout South Sudan year round. All of our accomplishments are possible only through the prayers and generosity of donors like you.
May peace, joy, hope, and happiness be yours during this holiday season and New Year!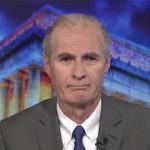 Sincerely,

Neil A. Corkery
President